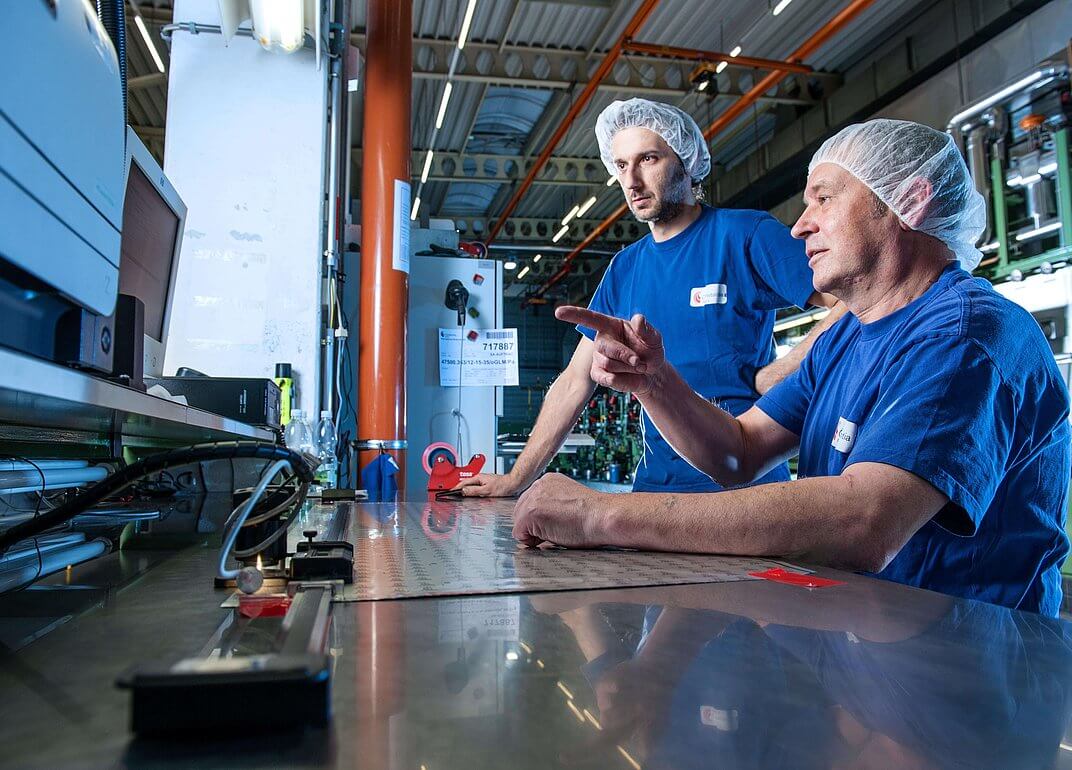 Cross-permeation simulation
Determination of gas and vapor ingress through sealing layers of pharma packaging
Get in Touch
Finite element methods allow an assessment of e.g. water ingress into sealed packages
Although high and total barrier pharma packaging materials do not offer a lot of ways for water or oxygen to access to filling good, there is a back door for those enemies in every package: the sealing. Depending on the actual packaging format there is more or less sealing area available for small molecules to penetrate the sealing material and make their way to the filling good. Although this permeation effect is typically small, e.g. water vapor may accumulate and damage your product.
Predict the shelf life of your pharmaceutical product
Very small amounts over a very long period of time are hard to measure physically, but there is a way to assess this phenomenon: Constantia Flexibles is using a finite element analysis, which can simulate water vapor permeation alongside the barrier layer and through the sealant between the outside environment and inner atmosphere in the cavity.
The description of the dynamics of water exchange will enable us to predict the shelf life of a pharmaceutical product in a given packaging solution.
Applicable product segment - Carriers
Categories
Applicable product segments - Covers
Categories
Applicable product segments - Cases
Categories
Back to main navigation