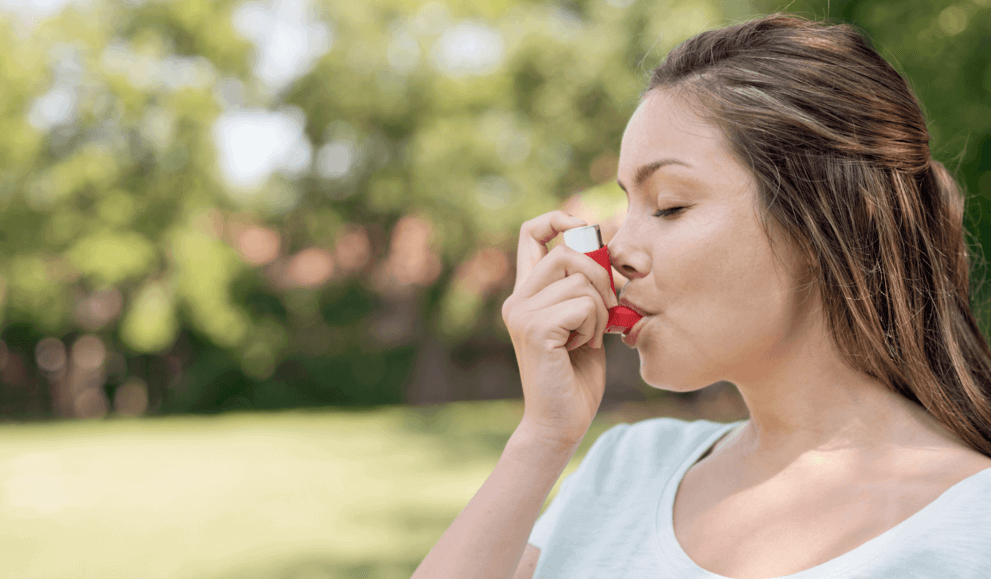 PROTECT BREATHING. SAVE LIVES.
With our range of primary packaging, we are your convenient one-stop-shop for all your inhalation packaging needs. The renowned Constantia Flexibles quality protects your valuable medicine from damaging environmental influences and makes sure, it is delivered safely to your patients.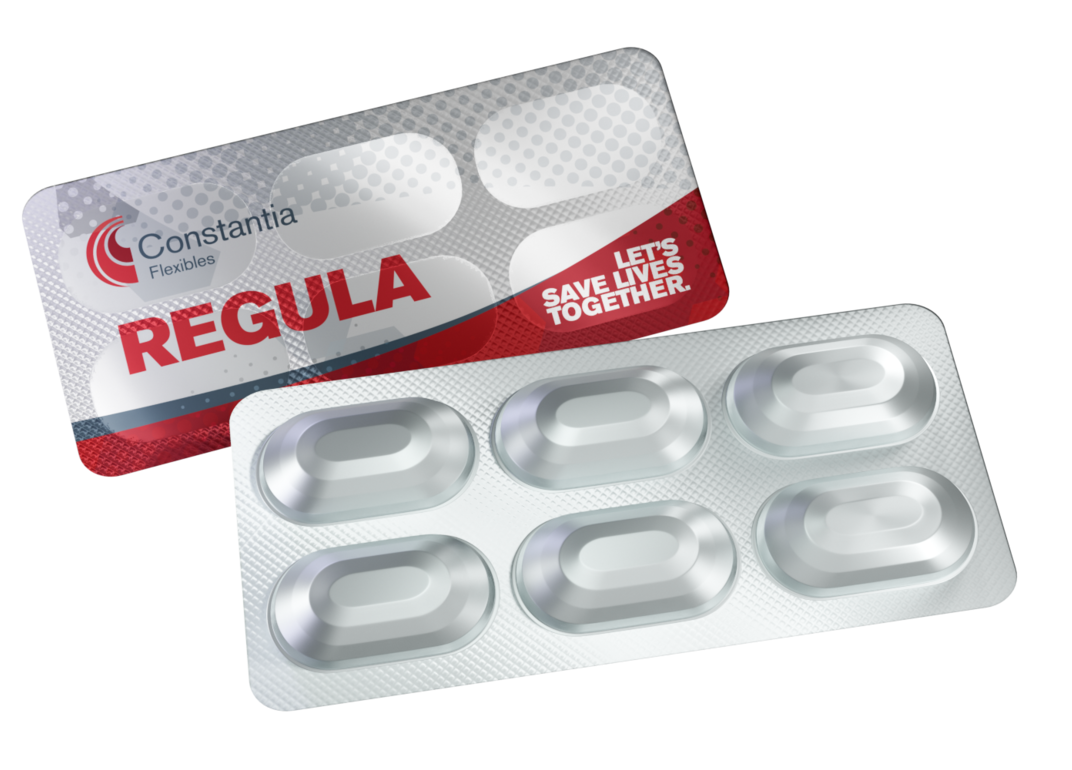 CARRIERS (BASE WEB)
REGULA
Our high-quality coldform material is one of the most popular pharmaceutical packaging formats currently on the market, particularly for pharmaceutical products that demand the highest barrier properties against water vapor, oxygen, other gases and light.
Ultimate product protection against moisture, oxygen, light, and gas

Excellent deep-drawing performance

Highest delamination resistance

Wide choice of specifications available for different applications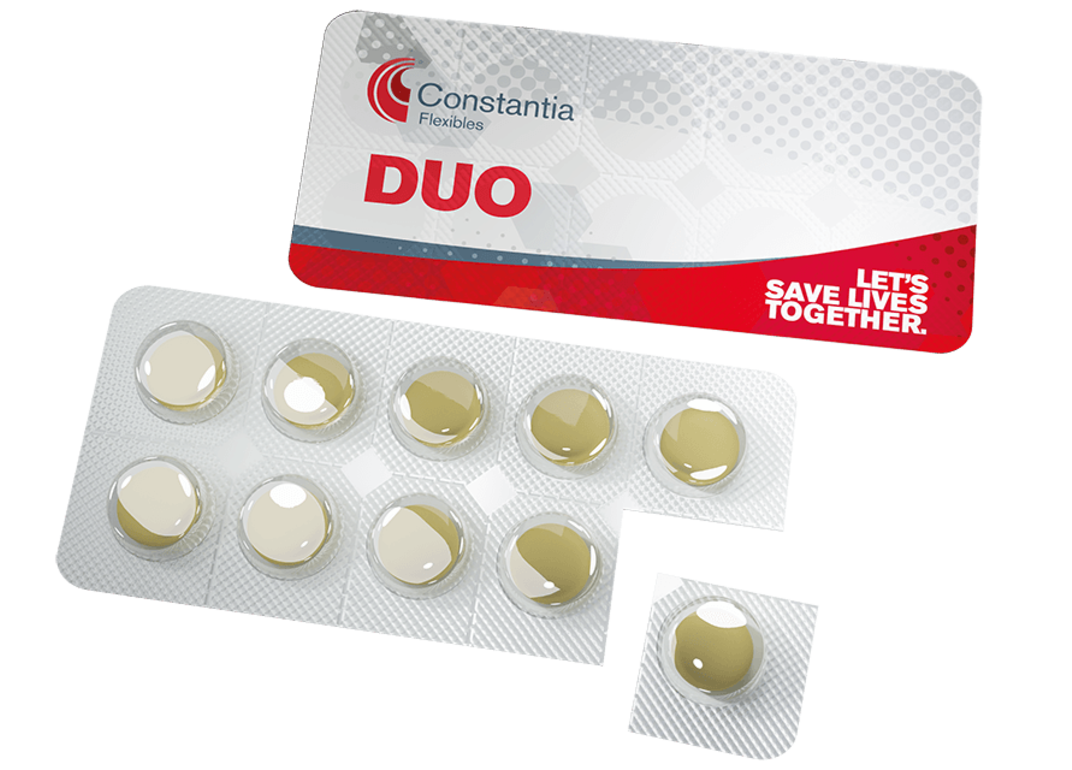 COVERS (TOP WEB)
DUO
Two steps are necessary to access the pharmaceutical product with this opening feature: first separate the cavity and then peel off the paper. Along with the outstanding puncture resistance of the lidding foil, the steps described ensure child resistance.
only after separating one blister cavity from the package is the user able to peel the lidding foil off the base web

Tailor-made designs for different child resistant protection levels (F1–F8)

Typical paper/PET/aluminum structures

Excellent suitability for in-line printing systems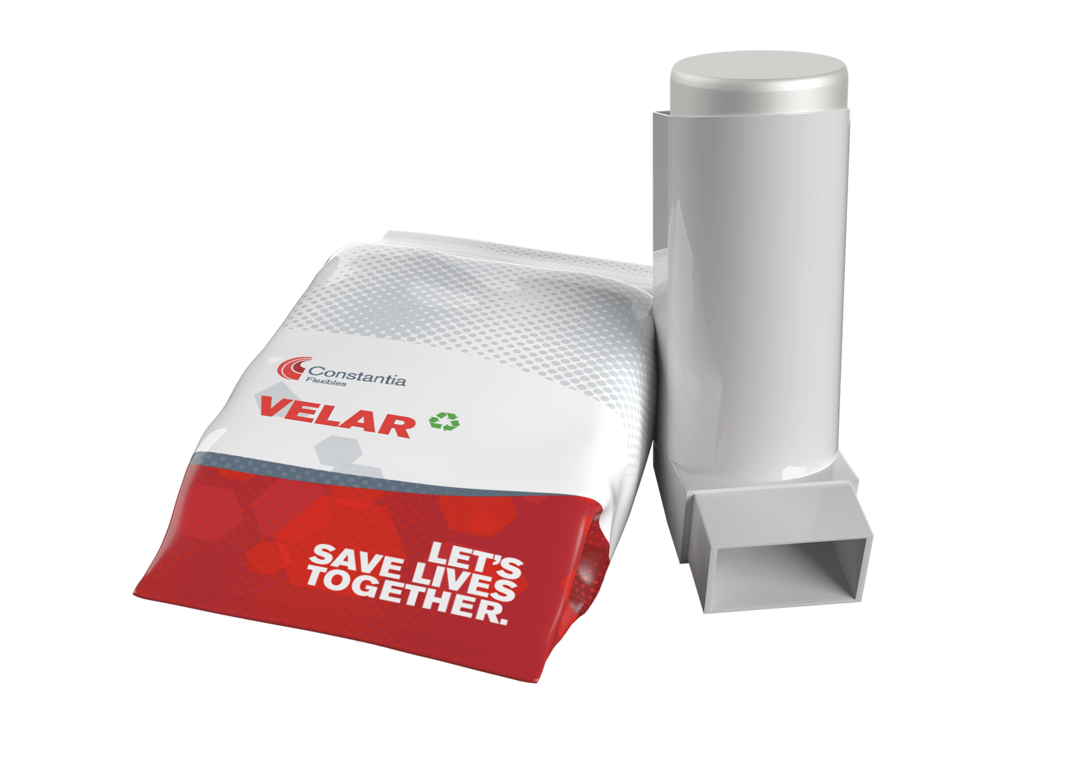 CASES (FLEXIBLE PACKAGING)
VELAR
VELAR is designed for its use in pharmaceutical flow wraps and overwraps to provide exceptional barrier properties against light, oxygen and water vapor. It is recommended for packaging medical and pharmaceutical products such as blisters, inhalers, plastic vials and diagnostic devices.
A wide variety of specifications available, aluminum and non-aluminum based

Special sealing layers for high-output packaging lines

Expertise in inhalation overwrap

Opening features like APERTA or LUX are applicable on PET-based specifications

Puncture resistance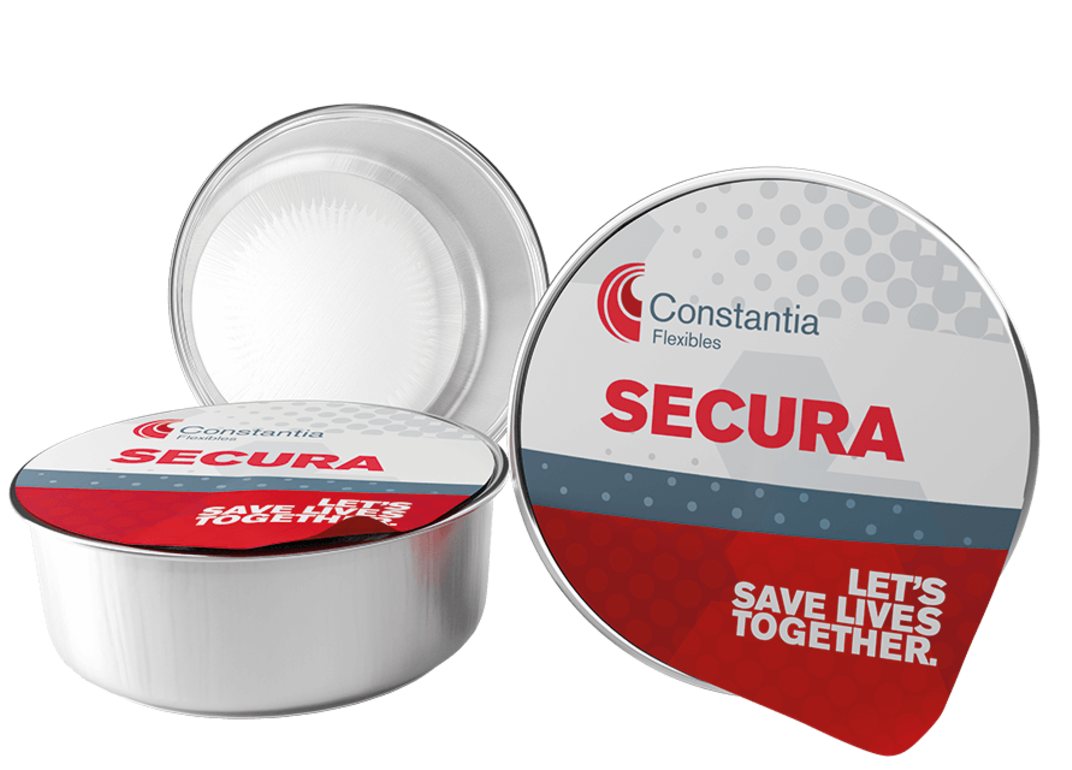 CASES (RIGID PACKAGING)
SECURA
SECURA delivers deep-drawn containers for medical devices. It is manufactured from an aluminum PP laminate and a convenient peelable lidding foil for easy opening. Its superior barrier properties protect against water vapor and oxygen regardless of climate zone.
Customized tray based on the footprint of the device to ensure product protection

Very high moisture protection guaranteed during shipping worldwide

High seal integrity with easy opening feature for consumer-friendly peeling

Meets the demanding requirements of new healthcare products (GMP Standards)

Complies with the IEC (International Electrotechnical Commission) standard 6052
Back to main navigation